Whether you're driving your dog to the park, taking your four-legged friend to flyball or heading to the beach, choosing the right accessories for your Land Rover can make the difference between a relaxed evening on the sofa, or one spent removing mud, sand and dog hair from from the inside of your vehicle.



"Designed not only for canine comfort, these accessories also help to keep your vehicle in great condition."
Whether we're considering our owners' family pets or using a virtual dog to help design our loadspace - dogs have always been part of the Land Rover story. Now we have designed a range of specific pet accessories packs, so choosing the right solution for your needs is simple.
Our Pet Packs are:
Pet Loadspace Protection Pack:
Designed to provide protection from wet and muddy paws, and facilitates easy cleaning of the loadspace. Combines the Quilted Loadspace Liner, full height luggage partition divider and Spill Resistant Pet Bowl.
Pet Transportation Pack:
The convenient option to provide a comfortable environment for transporting small dogs. The Pet Transportation Pack can be fitted or removed quickly, as and when required. Combines the Foldable Pet Carrier, Spill Resistant Water Bowl and Loadspace Rubber Mat.
Pet Care and Access Pack:
The perfect solution for owners who regularly carry dogs or other pets in the loadspace area of their vehicle. The Pet Care and Access Pack ensures that everything required is to hand - to transport your canine in comfort. Combines the Full Height Luggage Partition, Quilted Loadspace Liner, Pet Access Ramp and Portable Rinse System.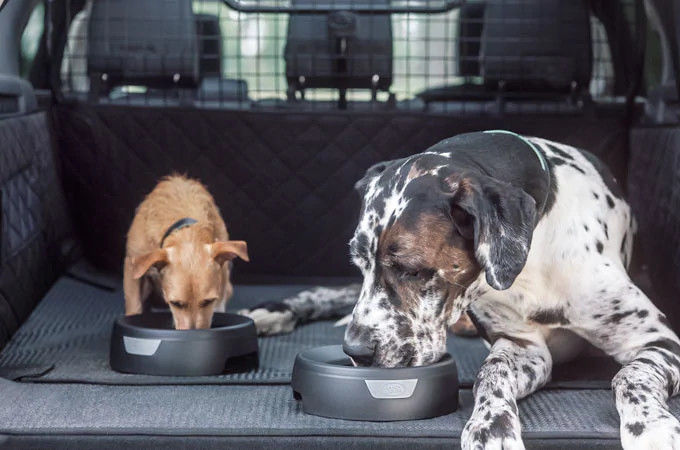 Our favourite dogs, Landy and Rover, have been putting our pet accessories to the test. In our video series, they've brought in a few friends to see if Land Rover pet accessories live up to their standards.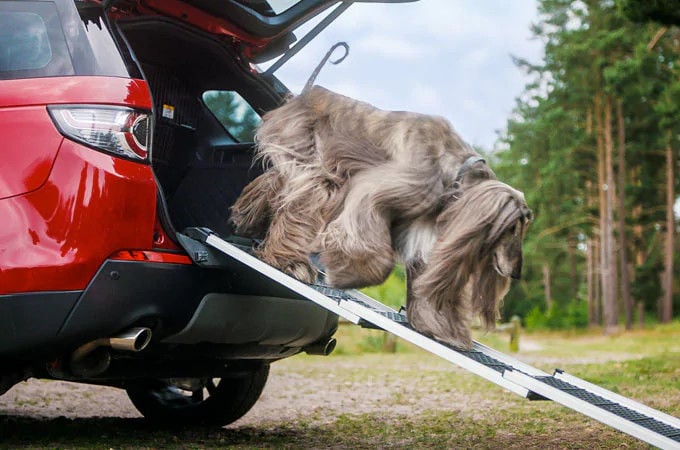 Canines and capability
Landy and Rover love to see new places and explore new terrain. A muddy puddle may be your dog's happy place (it's certainly Rover's) but it doesn't mean you have to suffer the consequences. After all, who wants to hose down a car as well as a dog when you get home?
Choose between a Rubber Mat or Liner Tray, both of which will keep the boot of your Land Rover clean by offering waterproof protection from wet paws, soggy coats and drooling mouths.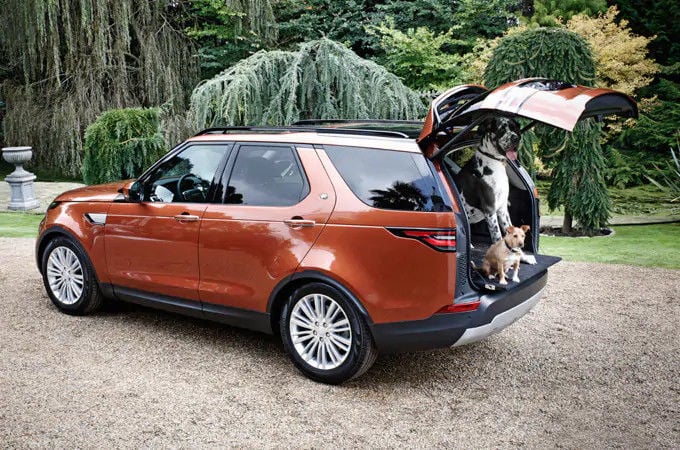 The mat covers your vehicle's carpet on the loadspace floor. The liner tray, with its raised lip on three sides, covers both floor and side wall carpets, providing protection and easy cleaning.


In the dog house


The Full Height Luggage Partition Divider allows you to make the most of your loadspace while protecting your vehicle. This pet barrier is easy to fit and keeps your dog safe in the back of your vehicle, while also preventing muddy paws from clambering into the passenger seats and creating unwanted marks.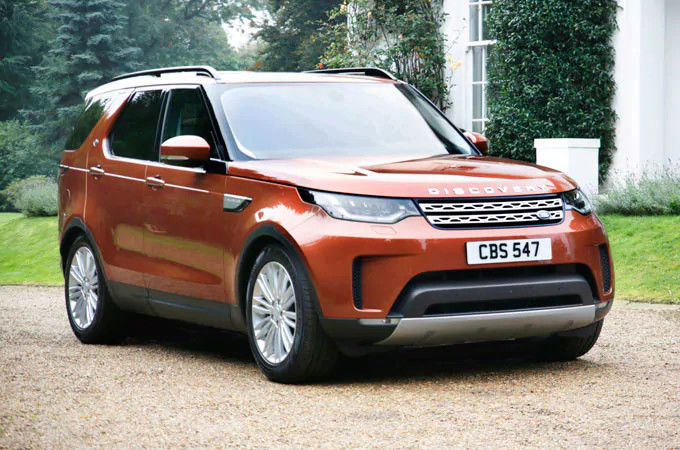 Top dog for car accessories


Even before you choose a Pet Pack, the built-in features of our vehicles help make life easier for you and your dogs.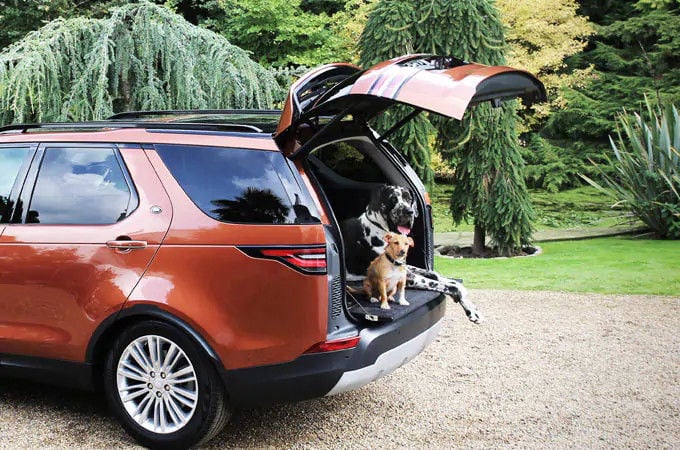 Rear Height Adjust, shown above on Land Rover Discovery, uses the electronic air suspension to lower or raise the height of the vehicle at the simple touch of a button. This adjustment can be helpful to smaller dogs, who might find the leap into the loadspace a little too much, and older dogs whose agility isn't what it once was.


With this selection of Land Rover accessories, you can transform your vehicle into a pet-friendly haven and we're sure the wag of your dog's tail will let you know that your Land Rover is among the best cars for dog owners.


You can see more of Landy and Rover on our YouTube channel.